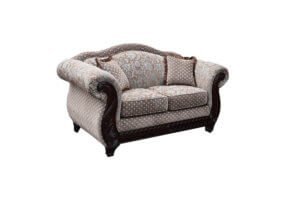 How do you Sofa Helps in Developing Positive Space? Is it simply more space to have or to bring in use? Well, no, a positive space refers to having a dedicated area in your house that adds to you being productive and doing something positive. It can be an area dedicated to working on different projects, getting stuff done, where your kids can play, and your family members can sit or share their memories. Thus, anything that aids in the process of accomplishing something positive is a positive space for you.
How a sofa helps in developing positive space?
Moving on to this article's main headliner, does a sofa help you build positive space in your home? It surely does so, but it depends on how you plan to use it or place it in your house. Think of your sofa more than a piece of furniture where you simply sit on and do nothing; it is not exactly sitting idle if you can sit there and share memories with your loved ones, have extra shelves installed at its bottom to store things and all that. If you are doing this, it will definitely help you build a positive space.
Its very direction or the way it is placed within your house aids in creating more positive space and using it to the best of your advantage. We at custom sofa deeply understand the need to have such a piece of furniture that is not a reason for clutter in your house but helps you in doing more.
That is why we provide you with tons of customizing options, from the color of the sofa to the very material it is made of; you have the free choice of using anything and getting your end product exactly how you designed it in your head.
For the sake of providing you with the information regarding the use of the sofa and building positive space in your home, the following are some of the things that you should know about;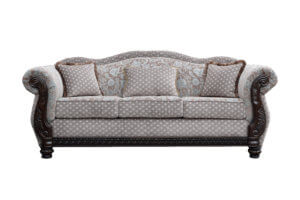 Freeing up space
You need to have your house designed in such a way that it allows for air and ambient space for moving in between things. Try to declutter as much as possible. Only having the type of furniture that aids in achieving all this is going to immensely help you. Forget about lamp tables, and other vase stands because it is cluttering your house, helping you to store things that you need to let go of, to begin with.
Two-in-one furniture is the current trend in the housing world and if you want to have some free space for your own positive use, then think about installing a sofa that requires only so much space and allows you to store a few personal items as well. It will surely help you to declutter and at the same time free up some space for your use Sofa Helps in Developing Positive Space.
Maintaining the flow
It is essential that you maintain the right flow of substances in your house, and the best way to do that is to analyze where each and every item should be placed. It is not that you have to come up with a neat diagram to do so, but in the end, there should be some sort of planning allotted to this thing. You want to avoid unwanted obstacles around your house that don't take too much space but are able to serve their purpose unequivocally.
Designing your own sofa around the type of space you have following the exact measurements can be of huge help in this regard. We at custom made sofa helps you to do exactly that. We understand the need to have that notion of flow within your room, and for that, we help you with building some great set of furniture that tends to your specific needs.
The first thing that we ask of you is your space's exact measurements of where your new sofa needs to fit in. If you don't bring measurements, then no problem, we will help you with that; on receiving precise measurement, the next steps that involve choosing the color, type of building material, and such are brought into consideration. You have the liberty of choosing everything as you see fit, and we will build your sofa accordingly Sofa Helps in Developing Positive Space.
The incentive to declutter and donate
If you buy a readymade sofa or any other furniture for that matter, then you will have to make space for it to fit in, and that means cluttering things and bringing them as close as possible. It takes away any sense of positive space that your house has left because now you can't make that flow, that freeness of moving back and forth as you please. You are going to make things messier and more tangled than these are at the moment.
On the other hand, if you decide to take a customized approach, such as getting your sofa designed and made fit to order with a custom-made sofa, we can assure you that it will prove an incentive for creating positive space in your house. Not only will you be able to adjust the new piece of information according to what your home in terms of space has to offer. But it will also help you in decluttering your house the best way it can be.
When you come around with some sort of furniture or other house items that you are positive about not needing anymore, then you will be able to pack them up and donate to people who are in immense need. All of this and more can be done with the help of your customized sofa designed by custom made sofa.
Conclusion
The best way to design your furniture is to take into account the overall space your house has to offer. Other than that, customizing everything according to your own taste is the key here, and this is something we can help you to do. Develop the type of furniture you want rather than living with a cluttered and negative space in your home.